Warehouse Favorites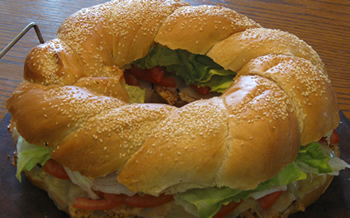 Here are a few Warehouse Deli favorites. These are examples only; remember, we cater to your needs and can make anything on the Warehouse Deli Menu. Please call us at (813) 818-7700 so we can create the menu for your next catered event together.
Deli Sandwich Platter
A variety of deli meats and fresh bakery breads topped with provolone cheese, lettuce, tomato. Mayo and mustard on the side. Served with your choice of sides.
Baked Ziti
With or without meat. Served with garden salad, two dressings, fresh bread with butter and garlic butter on the side.
Crowd Pleaser
Large Greek salad platter with homemade potato salad and house dressing on the side.
Homemade Brownie Platters!!!
Choice of sides:
Homemade potato salad
Homemade pasta salad
Garden salads
Potato chips